Punkin's Restoration - 1978 Spitfire
1978 Interior
The interior is nearly flawless (it should be, it's all nearly brand new!). This is an original un-cracked dash top, not an overlay, and it's still supple. The wood dashboard has ZERO cracks or grazing in the veneer or varnish coating. AS far as I can tell by inspecting it...it's still the original as installed in 1978.
The Black Houndstooth cloth and vinyl seat covers are new, as is the carpet, and center arm-rest.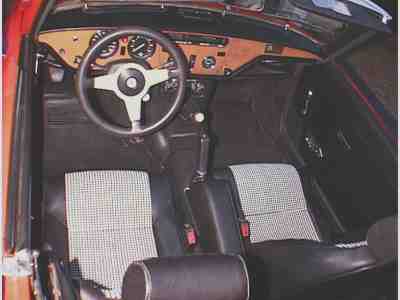 What a sweet interior!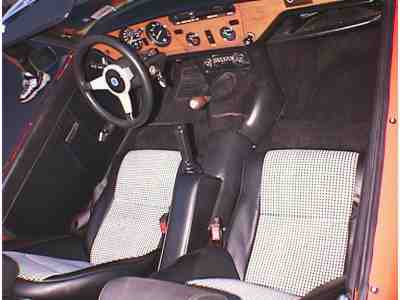 (yes the brakes have since been adjusted and
the hand brake lever no longer sits up so high)

Well I went ahead and ripped out the old cardboard transmission tunnel and installed an ABS plastic tunnel. While I had the carpet up I went ahead and bled the clutch, and changed the transmission oil.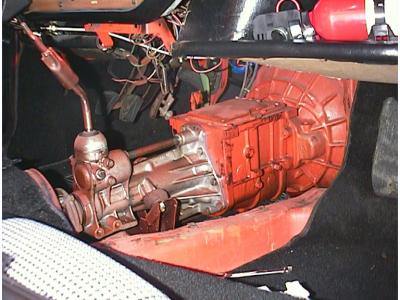 Yep.. guess I'll play it safe 'till I know the car better. That IS..
a fire extinguisher on the passenger side parcel shelf)
After replacing everything, I ended up doing some carpet trimming, and replaced the door draft seals and installed new Furflex seals along both doors.

**** update 11/99 ****************
Well I just aquired a very good condition 1979 vintage O/D transmission to drop in here. Maybe that swap will have to wait until it gets a little warmer outside. Besides, Punkin' is presently in hibernation and a few other projects do have priority.