OB's interior after the swap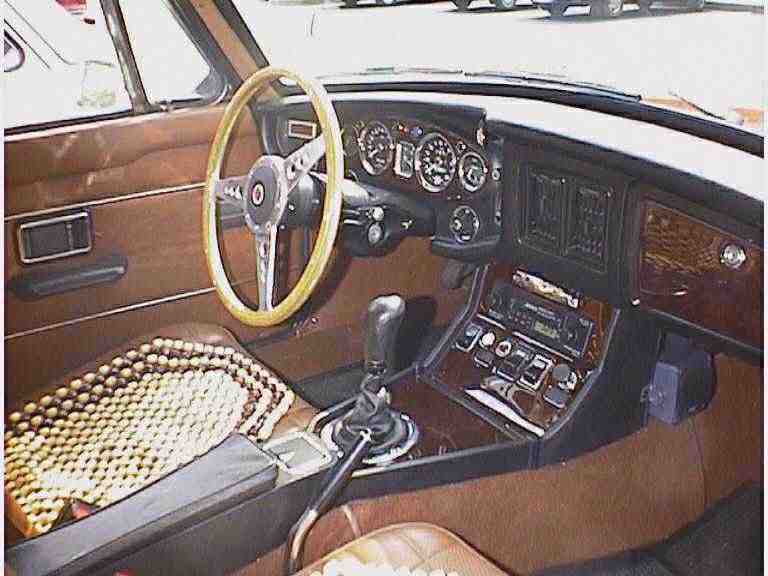 Notice the beautiful glossy wood console, glove box, and dash gauge surround. These are part of the Burlwood Trim kit. Behind the radio console you can see one of the front speakers (gray box) from the four speaker stereo. The Moto-Lita wheel was from YB as well. The carpeting and trim work are impeccable. The beaded seat mats are a great way to stay cool and comfortable on these vinyl seats. The leather shift knob really fits my hand nicely. I cut into this shift knob and mounted an overdrive switch in it. The sterring column switch for the overdrive is a pain compared to being in the shift knob like my old Triumphs were , and the newer B's are.

If you look at the dash carefully (center above the square oil pressure gauge), between the high-beam and ignition indicators,you can see a small red indicator. This is my car alarm indicator. It's bright enough at night to see its light through the windshield reflected off the back of the steering wheel as it blinks. Just under the left spoke of the steering wheel, you can see the electric window switch box mounted where a window crank handle would normally be.
---
last edited 05/13/09
accesses